As a leading agency in project management, Palladio is a supplier of proud work. i.e. work that really matters to the millions of people who benefit from it every day. Palladio supervises both large and small-scale projects at the highest level in the physical living environment.
About Palladio
Palladio focuses on integrated management and control of organisations, programmes and projects in the physical environment. Palladio supervises projects for governments, (semi) public organisations and administrative bodies such as Rijkswaterstaat and ProRail that affect the core infrastructure of the Netherlands. From the construction and maintenance of public roads to strong dikes and bridges, from area development to the replacement and renovation of Artworks. And much more.
The core task is to make projects predictable and manageable. The work and collaboration serve as the cornerstones. This enables Palladio to contribute to a safe and accessible Netherlands.
24
years in project management
Thinking, directing and doing
Proud Work means contributing to largescale, as well as smaller, projects that improve the Netherlands in terms of infrastructure. Projects that matter to the many millions of end-users every day. Palladio's contribution ranges from providing insight, to managing entire projects. From feasibility studies to financial management and from contract management to integrated project management. Palladio gives insight, dares to be realistic and puts the result first. This forces us to think carefully about the goal and what is required before the project starts. During the project, it ensures focus and efficiency.
INTEGRATED PROJECT MANAGEMENT
Projects remain 'in control' if the various project management aspects (scope, time, money, risks) are approached integrally in all phases of the life cycle.
FINANCE, CONTROL AND AUDIT
Palladio supports the financial aspects of management and project, programme or organisational control.
CONTRACT MANAGEMENT
Controlling the entire process of contract preparation and execution towards various parties in the market.
ORGANISATION AND TEAM DEVELOPMENT
A coherent approach with targeted initiatives that fit the ambitions and are tailored to the various target groups within the organisation.
WATER(BOUW)
Het droog en veilig houden van Nederland is een missie die wij samen met al onze partners al jaren uitvoeren.
Working at Palladio
Proud work: work that makes a difference. Not just for you. Or for us. But for millions of people who make use of it every day. How we make you proud of your work:
- You work on projects that really matter
- Together with the very best professionals in your field
- You maintain a grip on infrastructure projects
- You also have fun with your colleagues alongside your work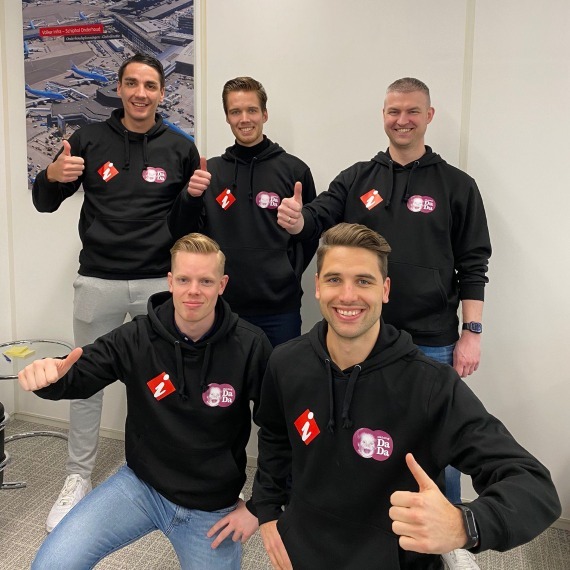 Heart for the public cause
Palladio work starts where public and private meet, while the public cause always remains the core focus. Knowledge of the government and the (semi)public domain helps: Palladians know better than anyone how different interests are balanced and decision-making takes place. With an eye for the strength of market players and the social impact of the work.