Palladio, Balance and TASK continue to build under one flag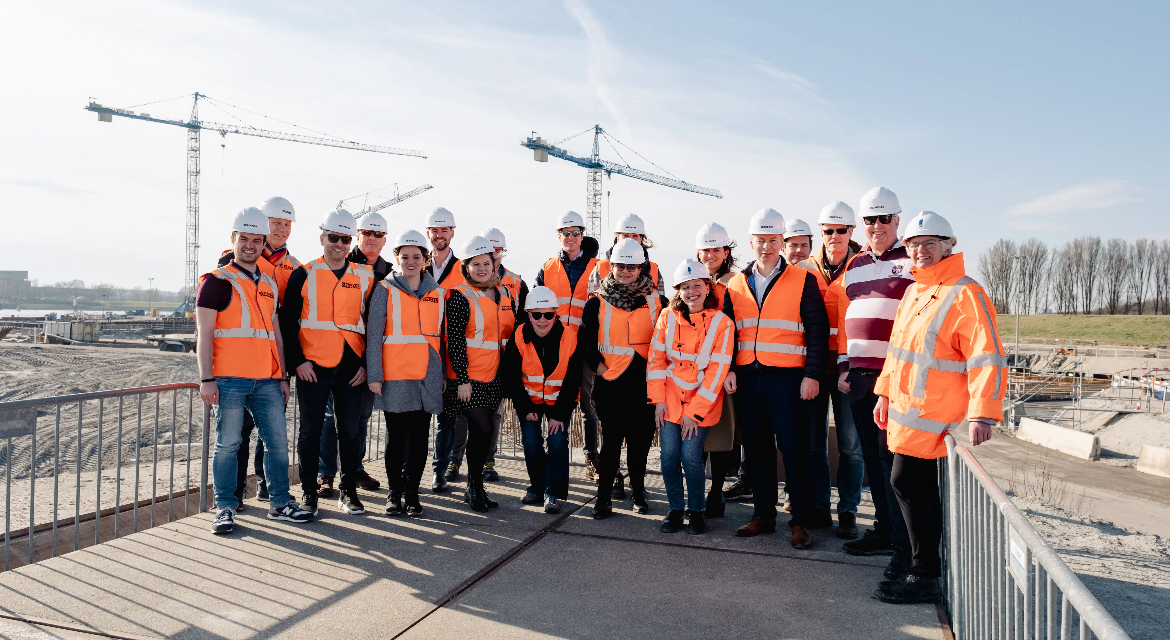 EIFFEL continues to build on its leading position as an integrated project management company. After previously adding Palladio to the group, EIFFEL have acquired fellow industry peers Balance and TASK from Intersaction, the investor behind InterConsulting Group. This acquisition sees EIFFEL welcome more than 300 specialists in integrated project management, area development and energy transition to its rapidly growing community.
Complementary labels
Gert-Jan Meppelink, CEO of EIFFEL, is proud of the acquisition of Balance and TASK. "With the arrival of Palladio, we entered the world of large-scale interim project management for government organisations 1.5 years ago. We soon saw the growth potential to achieve a full 360-degree service offering, which is why we are now merging three complementary labels. Palladio, Balance and TASK under one flag enables us to contribute to complex government projects that will determine the key points on the agenda in the coming years. Examples include the energy transition, infrastructure, mobility, area development, housing and climate adaptation.'
Making the Netherlands future-proof
Sadako Huitema is a director of InterConsulting Group, the holding company that operates commercially under the labels Balance and TASK. The sale is a logical next step in a successful era: "Already in 1997, Balance and TASK saw many opportunities in interim project management, because it is difficult for government organisations to keep complex projects moving. Around 300 of our professionals are currently working on this project and are working every day to make the Netherlands future-proof. Working under the EIFFEL banner now puts them in an even richer community of talent and expertise. A great development opportunity for themselves, but also for the range of services on offer in the public domain."
Don't just keep up. Stay ahead of the pack.
This acquisition is yet another example of the ambitions of Team EIFFEL which, with the arrival of Balance and TASK, has now grown into a community of more than 1,100 professionals. Meppelink comments: "You see a clear trajectory in our growth strategy, which is important to us to maintain our strong brand. The arrival of Palladio was an introduction to a new market, but in terms of expertise both strengthened each other, and we were soon able to exchange knowledge and talent sets. This was followed by acquisitions that were in line with our services, as is now the case with Balance and TASK. Both labels retain their own name and methods, enriched with the unique EIFFEL signature. The mentality of 'Don't just keep up. Stay ahead…' fits perfectly with what we have to offer in the public domain.'